Our company group is composed of our company and one overseas subsidiary company. Centering on the expansion of the "CAN DO 100 yen Shop" chain stores, we are expanding our retail chain stores which sell everday goods and packaged food.
Company name

CAN DO CO.,LTD.

Name of representative

Representative Director, Compay President Kazuya Kido

Head office location

2-21-1 Kitashinjuku, Shinjuku-ku, Tokyo,169-0074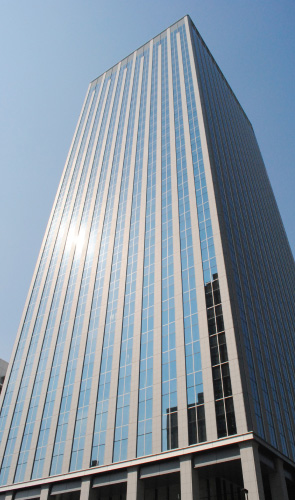 Website

http://www.cando-web.co.jp

Telephone and fax numbers

03-5331-5500 (Representative)/03-5331-5501

Type of business

A retail business that sells everyday goods and packaged food at directly-managed stores. Also does wholesale trade with franchisees.

Capital

3,028,000,000 yen
(consolidated end of November 2017 period)

Annual sales

68,829,000,000yen
(consolidated end of November 2017 period)

Number of employees

632 Permanent employees /
3,554 Part-time employees
(equivalent to 8 hours a day) <consolidated>

Number of stores

1008 Stores (end of November 2018) 

Securities identification code

2698
<Tokyo Stock Exchange 1st Sec.>

Group business

AXIS CO.,LTD.